Cool for Cats
Jordan Greenblatt deals with life the way he deals with music—as a supporting player. Jordan is the bass guitar in the band of life—steady, solid, able to keep his cool, emotionally detached.
Even as a private investigator, Jordan keeps a low profile. He takes pictures of adulterous husbands and helps local lawyers with medical malpractice cases, but he rarely breaks a sweat. He lives a quiet life with his wife and his jazz musician friends in suburban Atlanta. Nothing about him says "private eye," not even his name.
And then, one steamy summer day, Jordan agrees to look into an old hit-and-run accident that took the life of a girl he knew in high school—a case in which he has a personal stake, for once in his life. The more he looks into the story, the more he is forced to question everyone's assumptions. Bit by bit, he is dragged deeper and deeper into a mystery that he is not prepared to handle—a mystery that threatens to uncover many closely-guarded and long-protected secrets—including his own.
Read the first chapter on GoodReads.
Interview with Peter Adam Salomon (September 2012).
The mp3 Audiobook (available below) is narrated by the Author.
Listen to the first chapter at Forgotten Classics.

The Cat Came Back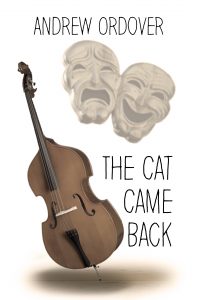 Jordan Greenblatt, bass player and private investigator, put diva drama and bad choices behind him a long time ago. But when a worried theater student comes to him for advice, it sets off a chain of events that leads Jordan back to his old college campus, working undercover to find a dangerously addictive new drug and the students or staff members who might be selling it. Leaving his regular life behind, Jordan tries to solve a puzzle and save a life without losing himself in the bargain. The longer he stays, the more he wonders if he can get the answers he needs and find his way back home.
https://www.amazon.com/Cat-Came-Back-Cool-Cats/dp/0989896943/ref=sr_1_1?ie=UTF8&qid=1487799728&sr=8-1&keywords=cat+came+back+ordover